Office of the Procurement Ombudsperson - employer info session
Nov 21, 2019 06:30 PM to 08:00 PM
DSB C122
Registration Deadline: Nov 21, 2019 06:30 PM
Office of the Procurement Ombudsperson - employer info session
Thursday, November 21 | 6:30 p.m. - 8:00 p.m. | David Strong Building C122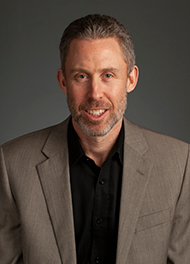 The Office of the Procurement Ombudsman is a neutral and independent organization of the Government of Canada that helps resolve contracting disputes between businesses and the federal government. They investigate complaints and provide dispute resolution services to help parties get back to business when issues arise. They also review widespread federal contracting issues and provide recommendations on how to improve them.

Come to this info session to:
Meet the Deputy Procurement Ombudsman, David Rabinovich
Learn about what it's like to work as a procurement officer
Discover potential job opportunities that will be opening up in the near future
Learn about the Intern Officer Development Program for recent graduates run by Public Services and Procurement Canada
Ask questions about federal government work more broadly
To learn more about the Deputy Procurement Ombudsman or about the Office of the Procurement Ombudsman, see the
organization website
.